Empower your business with taxonomy and ontology management software
Connect auto-tagging that works for your digital media assets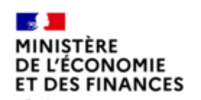 Taxonomy
Data-model driven approach from simple flat lists to complex knowledge graphs. GUI & APIs dynamically adapt to standard and business-specific data
Content tagging
Combines best-of-breed NLP and Machine Learning fueled with taxonomies stored in Mondeca and any SKOS-based dictionary to deliver relevant tags.
Knowledge graph
Publish your taxonomies to let your clients search & browse your data. Combines the powers of a graph database and a search engine index in the backend.
Enhance your content management system with best of class taxonomy management
Microsoft
Microsoft SharePoint Term Store
Update taxonomies in Term Store directly from ITM, using the Synchronize Term Store action
Microsoft SharePoint Auto-tagging
Add a document to the SharePoint Documents section and trigger the CAM AutoTag flow to auto fill the Tags section in SharePoint.
Microsoft Word
Let users look up your taxonomies from within MS WORD and copy useful information using the Mondeca ITM add-in.
Microsoft Exchange Online
Extract mail attachments and mail body, split mails in a thread to auto-tag them in CAM.
Drupal
Categorize and annotate Drupal content
Open Text
Update file categories in an OpenText Content Server instance using CAM
WordPress
Simple but efficient tagging of WordPress documents
Categorize and analyze user generated content
Easily collect and analyze user generated content from social media, e-commerce reviews or user support systems. Detect what is significant for your business: named entities, relationships, attitudes and sentiments. Process the content as appropriate.
Helpdesk tickets
Get Zendesk tickets and comments to process them in CAM
Amazon consumer reviews
Gather, tag and analyze Amazon consumer reviews and ratings
Social media
Get Facebook posts and comments to auto-tag them in CAM
Websites
Extract web content with Scrapinghub tool and tag it with CAM
Automatically tag images, videos and speech
Tag all your digital assets

Image and video tagging
Tag images and videos using our Clairfai API connector
Speech to text
Use our connectors to Speechmatics and Google Speech
Databases
Graph databases
Connectors to Neo4j and native RDF databases
Document dabases
Retrieve and enrich MondoDB content
Connect to search engine: Elasticsearch and Solr
Enhance your search engine performance and improve findability of results
Content tagging
Discovering concepts, named entities, relationships
CMS Integration
Integration of content tagging with NPR CMS
Vague or factual
Think this news if fake ? First check if it is vague or factual.
Working with CAM
Semantic tagging with CAM – see the user interface
Empower taxonomists, business users and data scientists with knowledge graphs at a scale
Let's talk about your project needs & goals
We will share with you how we can rapidly increase the performance and value of your taxonomy.
Discuss your use cases and challenges
Show relevant features and capabilities
Agree on next steps
Just complete the form and we will be in touch!